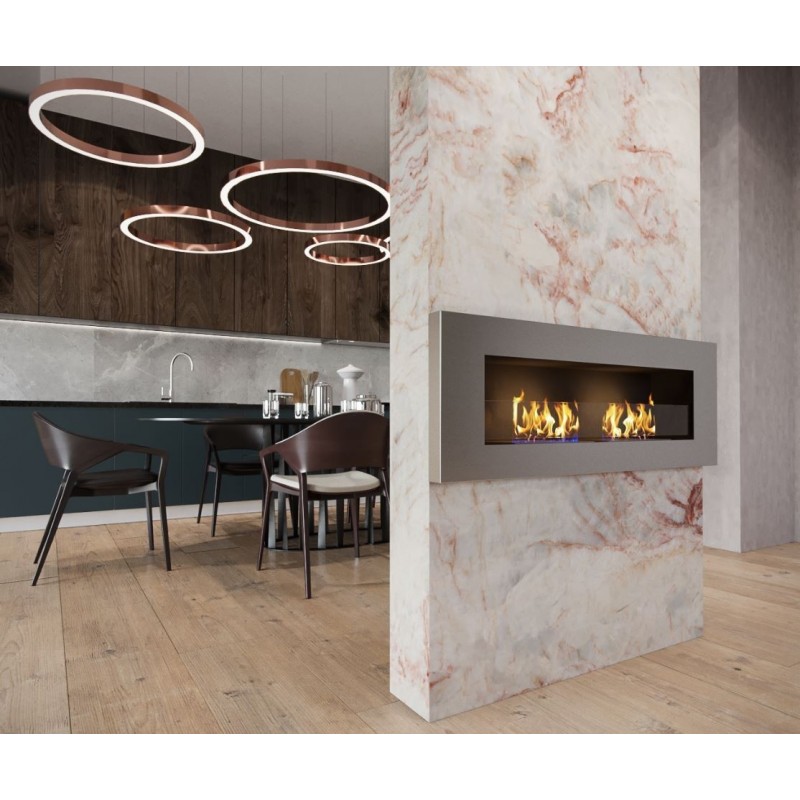  
BIOFIREPLACE mod.LEONARDO 110 CM
Biofireplace Leonardo 110cm 7kw

Secure payment (Cash on delivery or card)

Delivery from 24 to 36 hours

Right of return 14 days.

Guaranteed low prices!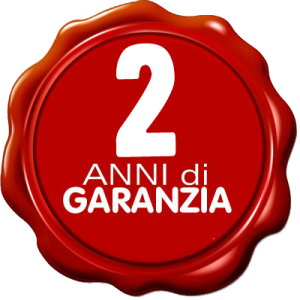 Warranty 2 years from the manufacturer!
This beautiful bioethanol fireplace has 2 mega stainless steel burners.
Its fuel is bioethanol for medium to large rooms, capable of heating a room in less than 15 minutes.
Its 16: 9 format is easy to assemble.
The 2 stainless steel burners have a capacity of 1.5 liters each one. They are adjustable, therefore their autonomy varies from 2 to 8 hours based on how the flame is regulated. 
The firepalce adapts perfectly to any type of environment, it can be hung or built in.
Our certified DUGEZ bioethanol - 96.6% natural, derived from corn - improves the performance of the bio fireplace because it doesn't release smell or smoke and can be purchased directly from our website.
It doesn't need neither a chimney nor electrical outlets like all our bio-fireplaces.
The product is ready for use as soon as you receive it at home.
Data sheet:
Frame: 110x40x16 cm (measurements may vary by 1/2 cm depending on production)
Combustion chamber: 83.5x22x16 cm
Stainless steel burners: 2 x 1.5 liters independent and certified
Complete with front glass and flash hider
How does a bio fireplace work?
Simple, it must be hung with the plugs on a stable wall or recessed, it must be at least 60 cm away from flammable sources, it is necessary to pour the liquid (bioethanol) into the burners (steel containers) and then light with a long neck lighter.
To extinguish, use the flame hider that we provide.
Does the bioethanol fireplace consume a lot?
Consumption mainly depends on the intensity of the flame, which can often be adjusted, as well as on the capacity and model. A flame at maximum power can consume 1 l. in 2 hours, while at minimum power the same amount of bioethanol can last up to 10 hours.
Is the operation complicated?
Nothing easier, just pour the bioethanol into the burner and set it on fire using a piezoelectric lighter (long kitchen ones).
Certified Made in Italy product

Data sheet
POWER KW

7 WK

DIMENSIONS:

110 X40 X15 Cm

BURNER

2 x 1.5 л.

POWER SUPPLY:

БИОЕТАНОЛ

INFORMATION:

MADE IN ITALY